November 3, 2021
The Badger-PAH Board of Directors has a new announcement regarding private events:
Since the return of in-person events, we have been requiring advanced registration and proof of COVID-19 vaccination for events being held at a private residence (aka member-only events). The goal of this registration and vaccination requirement was to help allow the hosts to plan for an appropriate number of guests, and to protect the event host and the members participating (by keeping track of those in attendance should a COVID exposure or outbreak occur).
That said, we've noticed a couple trends over the past few months: 1) registrations were becoming less "advanced" (e.g. happening the day before/day of an event) and; 2) more of our members (and the general public) have been getting vaccinated.
After some discussion, the Board of Directors has decided to make the following changes to our private events:
Going forward,

we will not be asking for advanced registration for our private events

.
In addition to accepting proof of vaccination,

we will now be accepting proof of a negative COVID-19 test that was performed no more than 48 hours before the event

.
AS ALWAYS, the host of an event has the right to require registration/vaccinations when hosting an event at their residence. Any of these requirements will be clearly marked in the event's details.
We hope that these changes will make it easier for more of our members to attend future events.
Regards,
Badger-PAH Leadership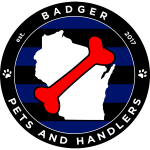 June 8, 2021
The Badger-PAH Board of Directors has a new announcement regarding events.
On May 7th, we reinstated in-person events with the addition of some new protocols to keep our members safe during the continuing COVID-19 pandemic. We made these protocols knowing that changes would occur as restrictions lifted and guidelines changed. Today, June 8th, we'd like to announce some changes to our New Event Protocols.
First let's go over what hasn't changed: at this point in time, our events held in private spaces (such as a Scritch & Bitch held at a member's home) will remain member-only and will continue to require proof of vaccination. These events were previously always member-only, and the requirement of vaccinations is to help protect our members and the hosts of the events (as they're inviting people into their residence and risking contamination by doing so). See the announcement from May 7, 2021 for complete details.
Now to discuss what has changed: Badger-PAH will now resume hosting in-person events in public spaces. These events will not be member-only and will not require vaccinations. We will still encourage masking and social distancing, and we recommend our members get vaccinated if they are able to do so, but will leave it up to each individual member to decide what is best for them. One caveat, however, is that we will help enforce rules set forth by any establishment we are visiting. (For example, if a business still requires masks regardless of vaccination status, we will require event attendees to follow the rules of the business.)
We're excited to be one step closer to a form of normalcy! We'll continue to monitor health guidelines and make adjustments as necessary. But we can't wait to meet those new to our community or to see our old friends. Please look forward to future events as they're made available.
Regards,
Badger-PAH Leadership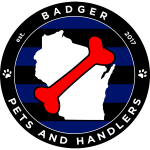 May 7, 2021
Attention Badger-PAH members: some very exciting news coming to you today! The board of directors and social committee are happy to announce that we will be resuming in-person events!!
Because we're still living in a world where COVID-19 poses considerable health risks, we've adopted some new event guidelines in an effort to keep our members safe. Please read through the changes, and don't hesitate to contact a board member if you have any questions about the new guidelines.
For starters, our events will be member-only. This means that only current, registered members of Badger-PAH will be allowed to enter the event spaces. This also means that we will not be hosting events in public spaces at this time.
In addition to being member-only, official Badger-PAH hosted events will only be available to members that meet the CDC's criteria to be considered fully vaccinated. This means anyone that attends an event needs to have received all the necessary vaccination doses (2 vaccination doses for Moderna and Pfizer, 1 dose for Johnson & Johnson), as well as have waited for the appropriate amount of time after their final vaccination dose (currently 2 weeks after final dose; determined by the CDC).
These new guidelines will be enforced in a few different ways:
Members will be asked to register in advance if they plan on attending an event. Event registration links will be made available prior to the event date and shared via your registered email and within member-only chat channels. Registration links will not be shared with the general public.
Members will be asked to show their vaccination cards prior to entry into the event. Vaccination card data will not be collected, but the host/event coordinators will need to see your name, vaccination brand, and the vaccination dates to confirm vaccination status before admittance to the event. Attendance will be recorded for the purpose of contact tracing should anyone become ill afterwards. Anyone that does not meet the proper requirements will be turned away.
Event hosts

and

event attendees will be asked to sign a waiver of liability before hosting or attending the event. Event hosts will also need to sign a Host's Agreement form. The waivers and forms can be found below if you would like to view ahead of time.
Anyone found to be falsifying their vaccination status will be immediately removed from the event and will face disciplinary actions, which includes the potential of a lifetime ban.
These guidelines are subject to change as issues arise or CDC/government guidelines change. Event guidelines may also change as percentages of vaccinated residents increase or should there be a surge in COVID cases.
We are excited to get to meet up once again, and hope to be able to open event guidelines back up to include public spaces sooner-than-later. We hope you'll all help make the return to in-person events SAFE and enjoyable. Can't wait to see you all!
Regards,
Badger-PAH Leadership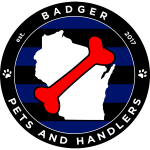 New Event Protocol Documents